Terms of Use, Refund Policy & Intellectual Property
GENERAL CONDITIONS
Acceptance of Terms

. By accessing greatheart.ca family of websites, including Heartford Seminars, Ethica Press, Transforming Practice and Annals of Gay Sexuality, (collectively, "the Site(s)"), you agree to be bound by the terms and conditions described herein ("Terms of Use") and any subsequent changes, as it may be updated from time to time. Except as specifically stated otherwise, these Terms of Use set forth the entire understanding relating to this subject matter.

Severability.

If any provision of the Terms of Use is held to be invalid or unenforceable by any law, rule, order, or regulation of any government or by the final determination of any jurisdiction, all remaining provisions hereof will remain in full force and effect.

Choice of Law.

By accessing the Site you agree that the laws, and regulations of British Columbia, Canada without regard to conflicts of law principles, will apply to all matters relating to use of the Site, and you agree that any litigation shall be subject to the exclusive jurisdiction of the Province or Federal Courts in Vancouver, British Columbia, Canada.

Foreign Access.

The Site is controlled and operated in whole or in part by Greatheart.ca in Canada. HCA makes no representation that the content in the Site is appropriate or available for use in other locations, and access to it from territories where the content may be illegal is prohibited.

Termination of Access.

HCA reserves the right in its sole discretion to refuse or terminate access to the Site by you at any time.

Links.

Links on this site may take you to other websites. Greatheart.ca has not reviewed any or all of the sites linked to this site and accepts no responsibility for any sites linked to this site. Your linking to any site from this site is at your own risk. By linking to a site or permitting a link to this site, Greatheart.ca does not endorse the site operator or the content of the linked site.
Terms of Use for Members
In addition to the Terms above:
​Account & Passwords: You are responsible for maintaining the confidentiality of your username and password, and you are responsible for all activities under your account that you can reasonably control. You may not share your password or other login information with any person; any use of your account by any person other than yourself is grounds for suspension or termination of your account. You agree to promptly notify us of any unauthorized use of your username, password or other account information, or of any other breach of security that you become aware of involving your account or the HCA Services. You agree not to use the account, username or password of any other account holder at any time. HCA will not be liable for any loss that you incur as a result of someone else using your password, either with or without your knowledge.
Refund Policy
Due to the nature of our business we are not able to provide refunds of any kind. 
Intellectual Property
Any unauthorized use of any material contained on the Sites or learning platforms may violate copyright laws, trademark laws, the laws of privacy and publicity, and communications regulations. Greatheart.ca monitors the use of its intellectual property may seek legal action against any infringing parties.
Greatheart.ca respects the rights of other copyright holders. If you believe your copyright is being infringed, Greatheart.ca will respond to notices of alleged infringement.
Notice may be sent by email to: marcus@greatheart.ca 
SECURITY
Greatheart.ca employs reasonable technical and organizational safeguards to protect your information, including  encrypted and certified web sockets, multiple layers of security and passwords for live and development environments, obfuscation or deletion of data when transported from live sites to development sites, best practices for user management and security policy, constant updates via patches for known security flaws.  Highly sensitive fields such as SSN, EIN, Credit Card and bank information are stored as encrypted and/or obfuscated strings, and are not wholly available via data connections over API, even via authenticated API.
When users submit sensitive information via the Sites, all information is protected both online and off-line. However, due to the nature of the Internet, HCA cannot completely ensure, guarantee, or warrant the security of any information transmitted to us or through our Sites or learning platforms. Submitting information is done at your own risk.
THIRD PARTY LINKS
The Sites may contain links to third-party websites that are not controlled by Greatheart.ca. If you choose to visit such websites, Greatheart.ca is not responsible for the privacy practices or content of those websites, and it is your responsibility to review the terms and privacy policies of those websites to confirm that you understand and agree with their policies.
 DISCLAIMER
No Warranties.

Information on the Sites and learning platforms  is provided "as is" without warranty of any kind, either express or implied, including, but not limited to, the implied warranties of merchantability, fitness for a particular purpose, and non-infringement.

No Liability.

In no event will

Greatheart.ca

be liable for damages of any kind relating to use of the Sites and learning platforms, including without limitation any special, indirect, incidental, or consequential damages, even if

Greatheart.ca

has been advised of the possibility of such damages.

Accuracy.

Although every effort is made to ensure the accuracy of published information on

Greatheart.ca

's Sites, they may inadvertently contain technical inaccuracies or typographical errors. This information may be changed or updated without notice.

Greatheart.ca

assumes no responsibility for errors or omissions on the Sites or in documents referenced by or linked to the Site.
MODIFICATIONS
Greatheart.ca reserves the right to change the Sites, these Terms of Use, and any other policies or conditions. Please review this page periodically for any updates or changes. These Terms apply to all visits to the Sites, both now and in the future. Your continued access of the Sites shall be deemed your notification and acceptance of these changes.
Questions regarding these Terms of Use should be directed to  marcus@greatheart.ca
Affiliate Disclosure
Please assume the following about links and posts on our website or social media: 
We may, from time to time post affiliate links of which a small commission may be received. The price for you will not change should you click on this link. 
We only post affiliate links to products or services we use or support and would recommend even without an affiliate link. The top priority is always to provide valuable information and resources to our members and the public and we will only post links to products or services that we have reviewed or used and believe will of use to our members and / or public viewers.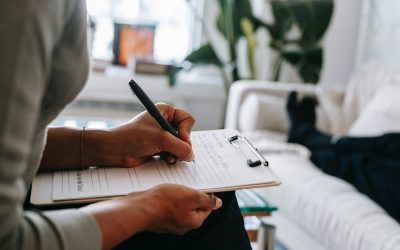 A worsening doctor-patient communication problem Back in Medical school, we learned that doctors are quick to interrupt patients at the very start of the clinical encounter — my colleagues and I all committed to doing better.   Interestingly, that study from the 1980s...
read more