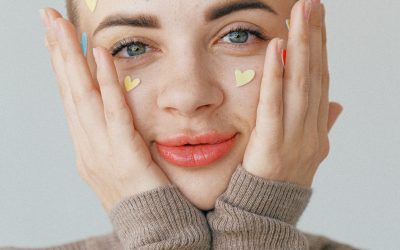 Rainbow Health Ontario has created an excellent resource for healthcare providers and trainees with regards to providing gender-affirming care. initially launched in 2016, it was a recently updated along with the 4th edition of the primary care guidelines from Sherbourne Health Clinic in Toronto, a leading provider 2SLGBTQ+ care.
read more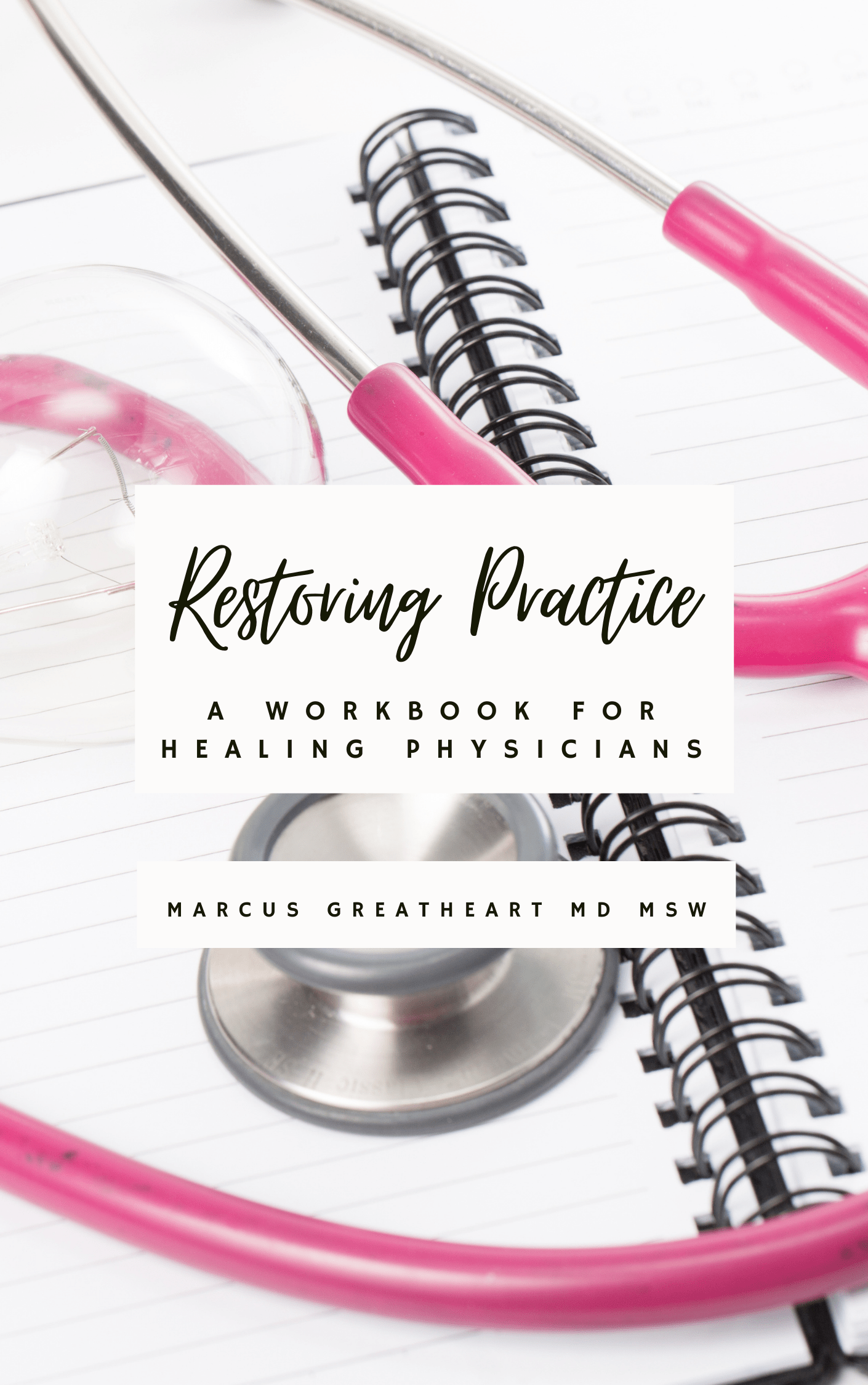 Restoring Practice
A Workbook for Healing Physicians
Marcus Greatheart MD MSW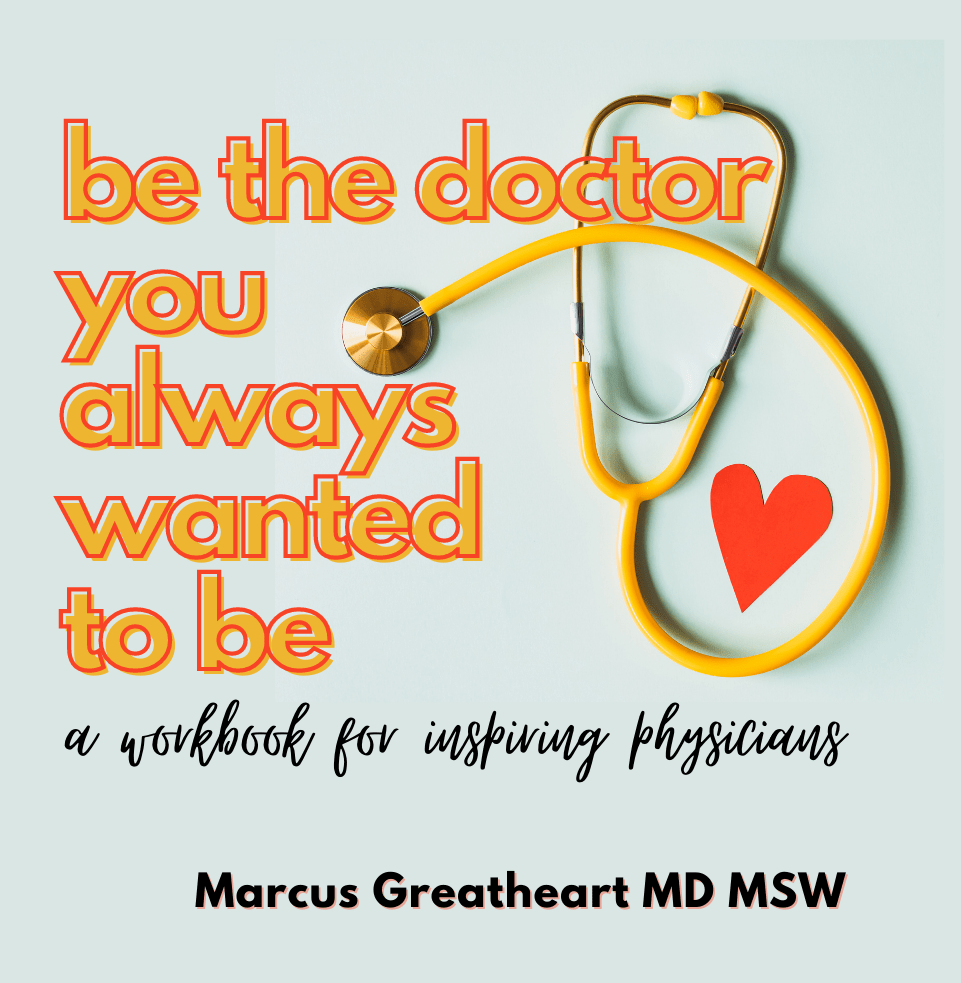 Be the doctor you always wanted to be
A Workbook for Inspiring Physicians
Marcus Greatheart MD MSW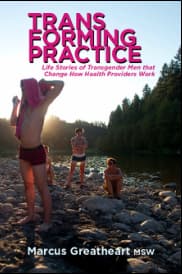 Life Stories of Transgender Men that Change How Health Providers Work
Marcus Greatheart MD MSW
"I feel more capable of choosing language and techniques in my communication as a physician, supporting patients in a way that lifts us both up." 
-Rita McCracken MD PhD, Family Doctor, UBC Assistant Professor
@DrRitaMc
MEET MARCUS GREATHEART MD MSW
Marcus Greatheart is a practicing physician, registered social worker, author and a doctor-patient communication specialist.

Leveraging his decades of experience in social work and medicine, he trains overloaded doctors to deploy time-saving communication tools and techniques with their patients. In doing so, he coaches physicians to take control of their schedule, achieve better outcomes for their patients, demystify complicated clinical encounters and reduce burnout.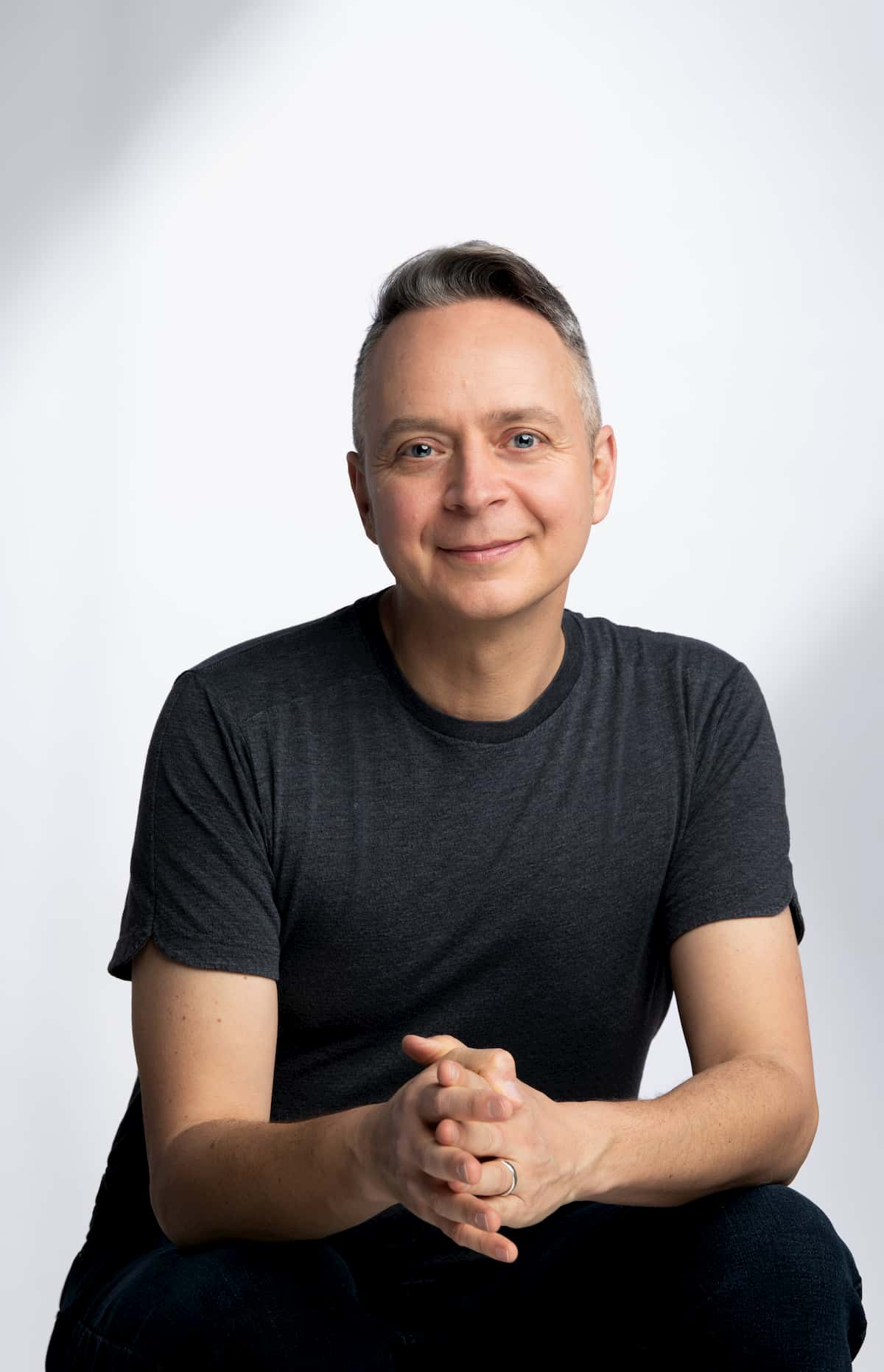 I was 40 years old when I packed up and moved across the country to start Medical School.
I arrived with a real sense of calling as a doctor. In my back pocket I had a BA in Art History and a Master's degree in Social Work. I didn't need a Science degree to get into Med school, but I sure needed one on the first day.
It was a challenging journey but when I finished, I moved back to my hometown to complete a residency in Family Medicine.
As a resident, I noticed the many comments I received on my last name.
"You should be a cardiologist, or a pediatrician," they said, if they even got my name right. I got Greyheart and, of course, Braveheart (ugh, that terrible movie!) Goodheart is a tough one because when I reply "Great, not Good," I sound like I'm full of myself.
What I could not have anticipated was the comfort my name would give patients, especially at 2AM in the hospital. Patients and their familiies would ask me about my name, or comment that I must be a good doctor with my name, and the small talk helped initially-nervous patients relax and tell me what brought them to the ER.
Nowadays, I work alongside the city's 5 percent most complex patients with medical, mental health and psychosocial issues, using strengths-based and trauma-informed practice through a social justice lense.
I live with my beekeeper husband, Brandford, and our Golden Retriever pup Vince.
– Marcus Greatheart